Website Design and Membership Testimonial

Medical Tourism Business has been instrumental in assisting me to get my new company started on solid ground. The quick responses from Gill and his team to questions, as well as their website design services, have been very beneficial to moving my company forward in a timely manner. I love the fact they already have standard business documents available for use, so I can hit the ground running. – Tracy Griffith, Founder of Healthcare Adventures, LLC

 
---
Medical Tourism Website Templates 
Medical Tourism Business offers premier web design services for medical tourism facilitators, clinics, hospitals and other stakeholders in the industry. We can design customized logos, business cards, landing pages, banners, brochures, and social media pages. All the websites we create come with technical support and monthly maintenance from our team. 
However, if you do not like the idea of waiting for weeks for your site to be built from scratch, then you should think about purchasing a medical tourism website template. An incredible thing about these website templates is that they allow you to get online very quickly. 
Here are some other advantages of using website templates: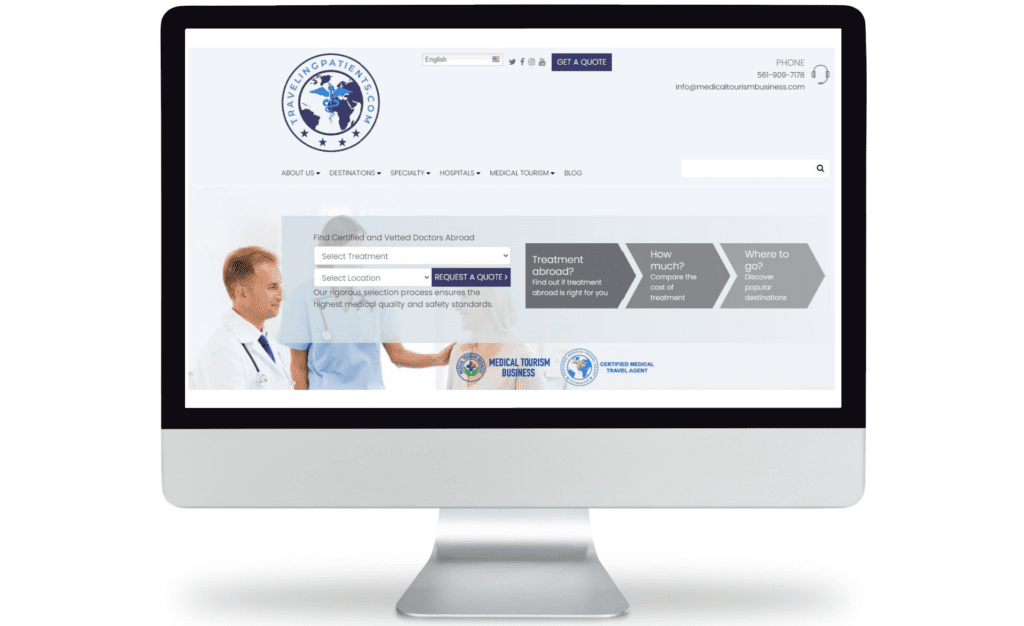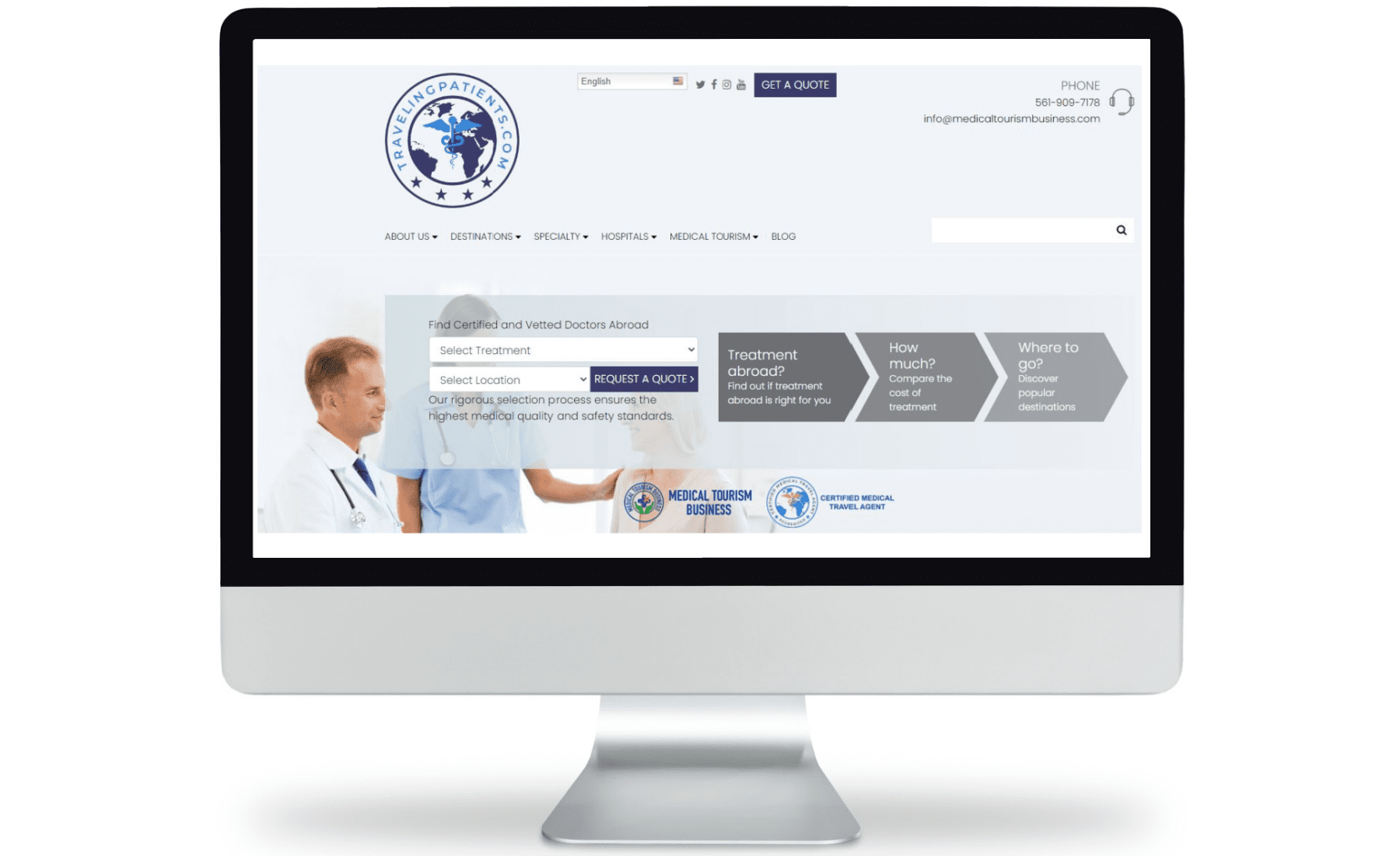 >We customize key aspects of the site for you (i.e. The color, images, pages etc.)
>Includes 24/7 technical support
>Add your company's logo and domain name
>Comes with website maintenance
>Website hosting is included
>Get online quickly and get exposure
>Built on WordPress
>Mobile friendly and responsive site      
Contact us today to schedule a live viewing of our medical tourism template website!