---
Anyone interested in beginning a profession as a medical travel agent should first determine the type of skills, training, and certification necessary to provide top-notch services to clients—whether the goal is to establish a large company or a home-based agency.
The Certified Medical Travel Agent certification provides a step-by-step guide to starting, managing, and growing a successful medical travel company. The course covers everything from the basics of the industry to advanced strategies for building a thriving business. Whether you're new to the field or have years of experience, this certification offers valuable insights and guidance on how to excel as a facilitator. By completing the program, you'll gain the knowledge and skills necessary to launch and manage an effective medical travel agency and provide exceptional services to your clients.
As a facilitator, it's essential to establish trust with your clients, especially at the beginning of your business. One way to do this is by earning the Certified Medical Travel Agent certification. This accreditation boosts your credibility and trustworthiness and shows that you meet industry requirements. Additionally, earning the CMTA certification demonstrates that you have been reviewed and approved by an independent, third-party organization. This shows your commitment to providing customers with a safe and reliable experience.
---

The following is a list of modules included in our online medical and wellness tourism accreditation course:
---
Medical Tourism Training: Syllabus and Course Overview
An Introduction to the Global Healthcare Industry
To fully understand the modern medical travel industry, it is important to understand its history and the different forms and subcategories of medical tourism. This module covers the development of the medical tourism industry and the various types of medical travel.
Global Medical Tourism Statistics
The medical tourism industry is growing rapidly, and one of the major questions surrounding this growth is what factors are driving it. This module presents statistics and data on the industry, including information on the most popular destinations, the most sought-after procedures, and the trends and factors driving the industry's growth.
The Responsibilities of a Medical Tourism Facilitator
To provide your clients with the best service possible as a health tourism agent, it is essential to have a thorough understanding of the best practices in the field and what is required. Facilitators and agencies often play many different roles, from acting as travel agents to serving as patient advocates, depending on the specific needs and expectations of the client. This module covers the role of the facilitator, as well as the necessary skills and responsibilities for delivering high-quality service to clients.
Testimonial: What They're Saying About Our Certification
get certified in medical tourism
---
What Factors Influence Patients to Travel for Medical Treatment?
To become an expert in the medical tourism industry and provide the best service, it is essential to have a thorough understanding of the patients who seek your services. This includes understanding the motivations and needs of medical travelers, as well as the factors that influence their decision to seek care abroad. In this module, we explore the positive and negative perceptions that patients have about medical travel, and the role that location plays in their decision-making process.
Dental Tourism – Trends, Growth, and Statistics
The dental tourism market is booming, and as a medical tourism facilitator, it is important to understand the factors driving this growth. Patients around the world are seeking affordable, high-quality dental care in other countries, and offering dental services in your packages can be a great way to tap into this market and expand your customer base. In this module, we discuss the different types of dental procedures that are commonly sought by travelers, as well as the benefits and challenges of offering dental services. By the end of this module, you will have a better understanding of the dental tourism market and how you can take advantage of this opportunity to grow your business.
Revenue Models for Facilitators
This module explores different revenue and business models facilitators can use to maximize their profits. We focus on various ways facilitators can structure their businesses and cover innovative techniques that can be used to generate extra income. By the end of the module, you will have a better understanding of how facilitators generate revenue and build successful businesses.
Wellness Tourism
The wellness tourism culture has seen unprecedented growth in the last few years. What used to be a novelty, affordable only for the relatively well-off, is now almost as common as an annual vacation. Learn how facilitators can get involved in this thriving niche.
Breaking Down Medical Travel Into Actionable Steps
In this module, we break down the medical travel process into its simplest form and carefully explain each step, including the responsibilities of each party during each step of the process. The module also includes a patient flow chart diagram that outlines the flow of steps in the medical tourism process, showing the order of steps that patients typically follow when seeking healthcare abroad. By the end of the module, you will have a clear understanding of the medical tourism process and be able to confidently coordinate healthcare trips for your clients.
Enhancing the Patient Experience
Providing a great patient experience is essential for any successful medical travel agency. This module discusses when the patient experience begins and how facilitators can provide a positive experience for their clients from start to finish.
get certified in medical tourism
---
Choosing the Right Hotel for Your Medical Travelers' Needs
This module guides you through the process of selecting the hotel for your medical travelers, highlighting important considerations such as room amenities, hotel location, and accessibility. It's essential to keep in mind that depending on the treatment, the medical traveler may spend a substantial amount of time in their hotel room. The goal of this module is to help ensure that the right hotel is selected to meet the needs of the medical travelers and make their trip as comfortable as possible.
Minimizing Infection Risk for Medical Tourists
This module discusses how agencies can minimize the risk of infection for their clients. We explore the importance of asking the right questions to healthcare partners and the systems they should have in place to ensure patient safety.
Building Partnerships with Foreign Healthcare Providers
Building strong partnerships with healthcare institutions is vital for success in the medical travel industry. In this module, we show you how and where to connect with providers, how to approach them, and how to vet them, so you establish partnerships with top hospitals and clinics around the world.
Contracts and Risk Management
A solid medical tourism contract and implementing effective risk management protocols are essential for protecting your business. This module covers risk mitigation strategies and contract provisions that can help you handle any potential legal issues that may arise.
get certified in medical tourism
---
Communicating Effectively with Prospects
Converting potential clients into paying customers is a key factor for medical and wellness tourism agents. This module teaches you how to communicate effectively with prospects and turn them into loyal customers.
Online Strategies for Attracting International Patients
Attracting patients to your medical tourism business can be challenging. This module discusses various proven methods and strategies on how to use online marketing techniques to build your client base and attract more international patients. We also cover the essential elements that should be included on your website and how to set it up in order to effectively convert website visitors into leads and achieve a high opt-in rate.
Best Practices for Before, After, and Continuum of Care
Before care, after care, and continuum of care are important because they ensure that patients receive the necessary care and support before and after procedures, and receive consistent, high-quality medical care as they transition between medical care centers and caregivers. In this module, we discuss how facilitators can assist in these stages of the process to help ensure safe and positive outcomes for patients.
Understanding Self-Funded Employers
Self-funded employers are companies that cover their employees' medical costs from their own assets, rather than partnering with insurance companies. This trend is gaining popularity and offers facilitators new opportunities. This module explores the benefits of working with self-funded employers and how facilitators can connect with these organizations.
---
Let's turn your idea into a reality! Contact us today.
Tel/WhatsApp: +1 (561) 909-7178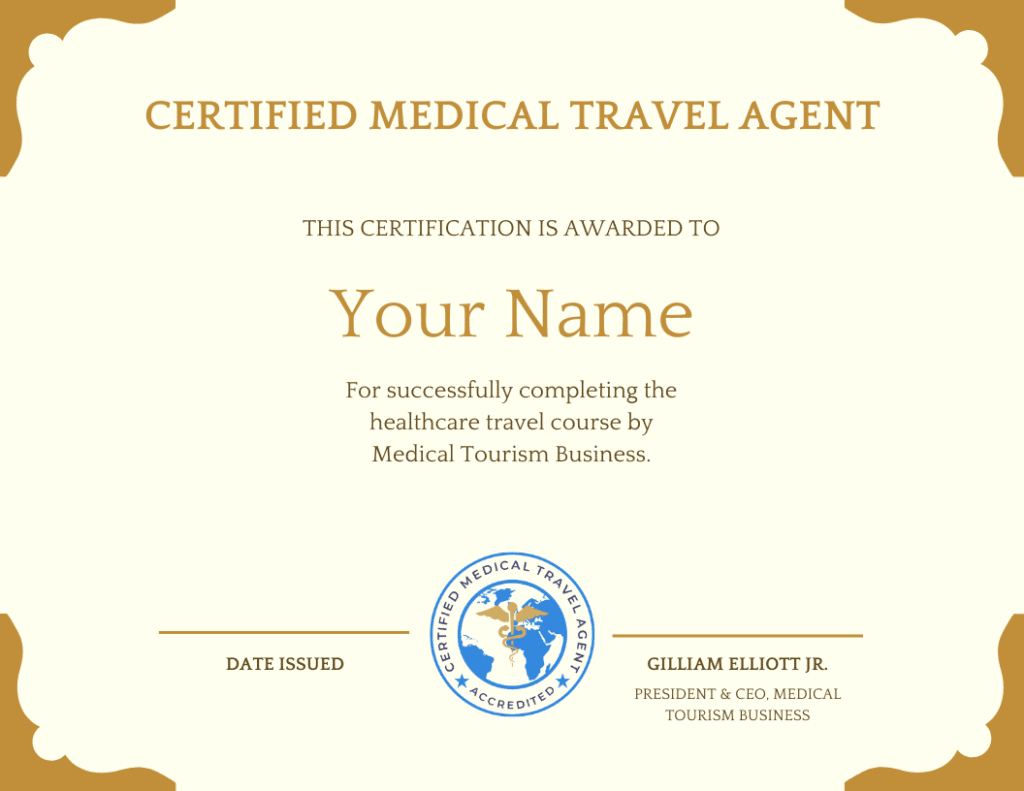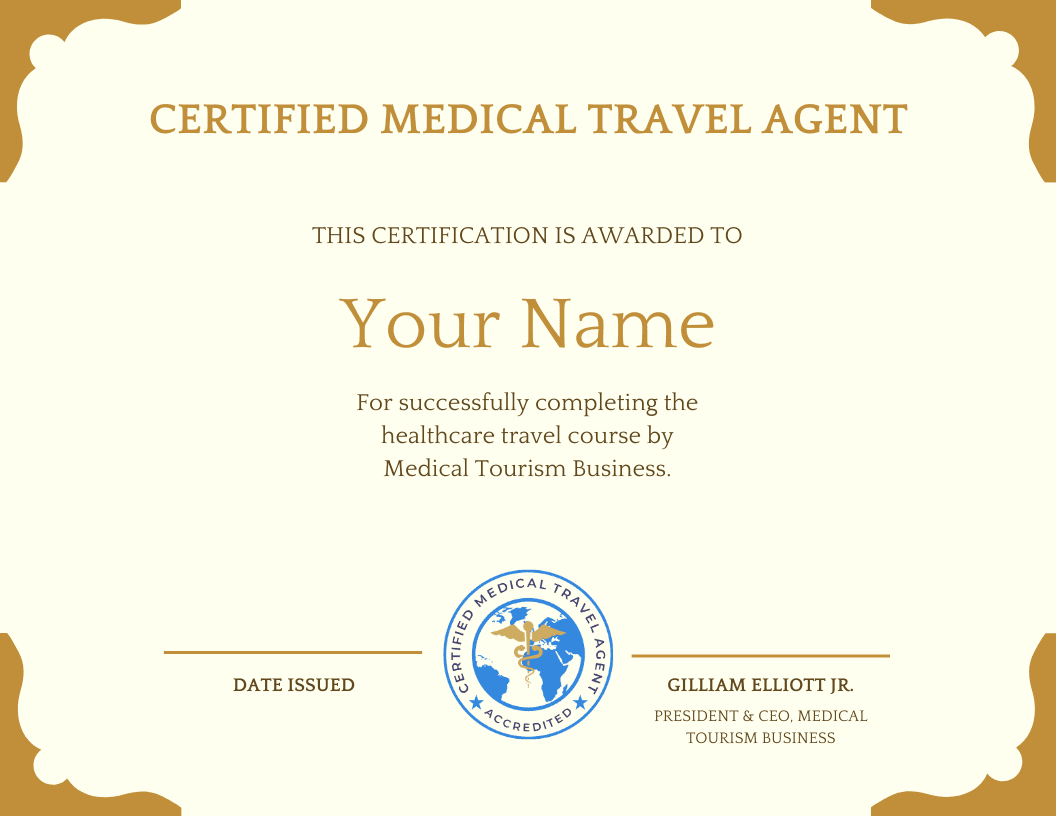 Have Questions? Contact Us Today!