Fill Out The Contact Form To Get This Free Video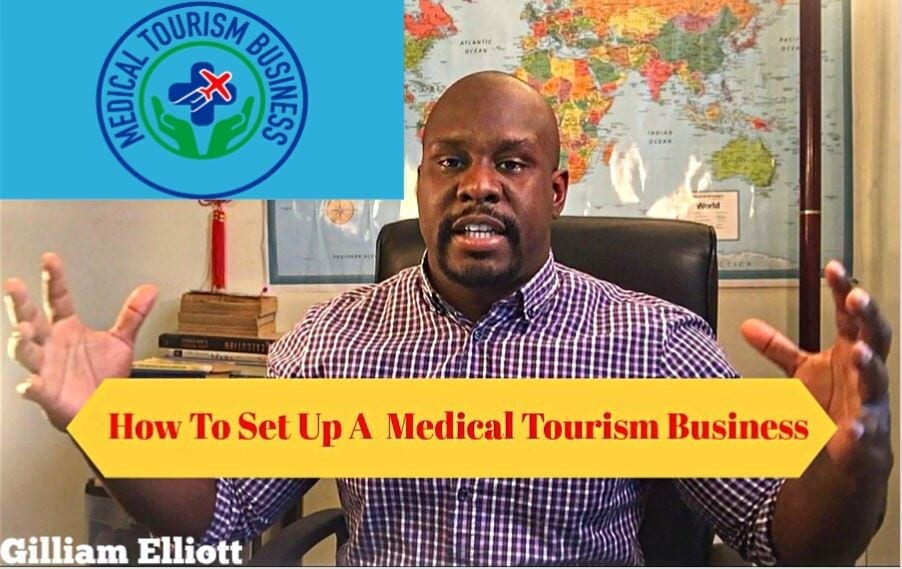 ---
How To Set Up The Best Medical Tourism Business Model
The importance of a good medical tourism business model cannot be overemphasized. A good medical tourism facilitator business model, explains how the company will earn revenue, and it provides a blueprint for acquiring investors and establishing partnerships that will result in the growth and success of the organization.
So today, I will focus on how to set up a medical tourism business model that you can incorporate as a medical travel facilitator to increase your revenue and also to grow your medical tourism startup for the short term as well as the long term.
I have been in the medical tourism field since 2012. During this period, I have worked with hospitals, clinics, facilitators, and governments who are trying to attract more international patients.
Over the years, I have seen three main medical tourism business models that have produced the best results for medical tourism agencies.
The three main medical tourism business models are:
1.) Administration Fee: This is a flat fee that facilitators charge their medical tourism clients. It's a flat fee for your services without any add-ons, it's pretty straightforward.
2.) Procedure Package Pricing/Medical Tourism Packages: The procedure package pricing model is a little tricky. In this case, the facilitator adds everything that a client would need on their medical trip in this "one big package" and presents it to the medical tourism patient.
For example, let's say a client requires a hip replacement or a knee replacement surgery; the procedure package would include:
>The surgical cost which will be $10,000
>Doctor's fee which will be $800
>Complication insurance of $600
>And prescription medication for the patient at $1,200
That would add up to twelve thousand six hundred dollars ($12,600). So you would let the patient know that this package is twelve thousand six hundred dollars.
It is important to note that you can't fit everything in this package, but you can fit a lot of things in it. You can fit the surgery cost, the doctor's fees, the medication, complication insurance and you can also throw other things like the hotel fees, and the transportation cost, and let the client know, for all these services this is how much it's going to cost you. But make sure you are upfront with the patient if they have to pay for some other things along the trip, make sure you communicate that to them as well.
Now I will show you how you're going to get paid when you present this procedure package to your clients.
You can work with the hospital to incorporate all these things in this procedure package that you present to your clients and advertise on your website. Once a medical tourism international patient purchases this package, you can either get a commission from the hospital for the overall procedure package or the hospital can pay you a percentage of what the medical procedure costs, depending on the medical tourism contract you have with them.
It is essential for you as a facilitator to understand what commission you're going to be paid upfront. So, if you're going to get a commission off of the whole package then, the larger the package price, the more commission you're going to get. And if you're just getting paid off the procedure price then, you'll get a commission off of the medical procedure fee which in this case is ten thousand dollars ($10,000).
3.) Commission: A commission is just a fee that is paid to a medical tourism agent in exchange for coordinating a medical tourism trip. The commission may be structured as a percentage of the cost of the medical procedure, or a percentage of a medical tourism package. Your commission will be determined by the facilitator agreement that you have with the hospital. This is why having a strong medical tourism contract is so important.
In addition to these medical tourism facilitator business models, you can also get paid commission from the lodging places, and hotels that you include in your medical tourism packages. So if you are working with a destination consistently and you're sending patients to a hospital regularly, you should try to build some relationship with the tour guides and the hotels in that area and possibly, you can get paid a fee for every time you refer a customer to that hotel or to that tour guide.
Once a medical tourism international patient orders your package from your website, you might be wondering what payment options are available for you to get paid for your services, and which of these options is best suited for you…
You can get paid in two ways:
>You can have the patient pay the hospital directly or
>You can have the patient pay you directly
Either way, each of these payment options has its pros and cons. If the patient pays you directly then, you take on more liability if the procedure doesn't go as planned, the customer or the patient can come directly after you with whatever litigation that they go for.
The other option has a drawback as well, if you have the patient pay the hospital directly, there's going to be a delay before you get your commission. So, it is up to you to decide which medical tourism business model and payment type works best for you.
Reach out to me if you are looking to attract international patients, or if you are looking for medical tourism training, startup tools and contracts.
This short medical tourism training course was written by Gilliam Elliott of Medical Tourism Business.