Fill Out The Contact Form To Get This Free Video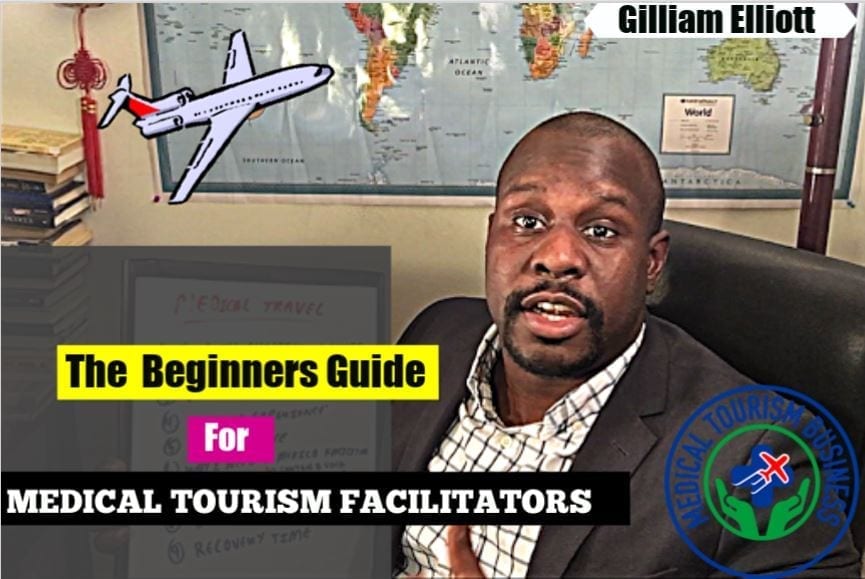 ---
10 Things To Do When Starting A Medical Tourism Business   
Over the last few years, medical tourism has gained an enormous amount of attention because people can now spend less on healthcare, have access to better healthcare options, or avoid long wait lines through medical tourism. So today, I want to present to you 10 things that medical tourism start-up companies need to have in place before they can facilitate medical trips for patients.
With so many people around the globe seeking out medical care in countries that they've never visited before, medical tourism companies are needed now more than ever. However, there are some fundamental principles that every facilitator must familiarize themselves with, and today I will outline some of the most important ones.
In 2010 I joined the healthcare industry, and in 2012, I crossed over to the medical tourism industry. During my stay in these industries, I have been able to work with several medical tourism facilitators, clinics, government agencies, travel agents, and medical personnel who are interested in offering their services to international patients. All through these times, I have seen trends in the industry and a lot of reliable statistics. 
It is with this experience that I intend to explain to you how to start a medical tourism business and to equip you with the knowledge of how to deal with patients who are looking to go on a medical tourism trip. 
Medical tourism customers often seek out facilitators before embarking on their medical tourism trips. As a facilitator, it is only logical for you to prepare yourself to answer common healthcare travel questions.
To answer the question – How do I start a medical tourism business? Here are ten basic things that you need to look at when starting your medical tourism agency:
1.) Hospital and Clinic Accreditation and Staff
One step that every facilitator must take to start a thriving medical tourism business, is to partner with high-quality healthcare providers. To do this, you will need to contact certified and accredited hospitals and clinics to work with. As JCI is the most recognized accreditation company in healthcare travel, ensure these hospitals have received JCI accreditation or some local accreditation. Receiving a healthcare accreditation means that a survey must have been done on their facilities, the facilities have met the required level of excellence; the members of the staff have gone through the necessary professional program. The hospitals have met the expectations of the accreditation company. 
2.) Healthcare Travel Estimates and Quotes
In learning how to start a medical tourism company, you must be able to provide your patients with a cost estimate. When it comes to expenses, most potential clients are usually thrilled about the amount they will save on healthcare as it may be their first time going abroad for medical treatment. So, let them know how much they can save once you've spoken to your overseas healthcare partners. Make sure to provide them quick quotes and get them excited about the medical tourism trip.
3.) Attracting International Patients
To get a high volume of international patients, you'll need to utilize digital marketing in medical tourism. I recall once working with a patient who visited the MakeMedicalTrip.com website to research different destinations for hip replacement. She expressed that she had been quoted $50,000 in America, where she lived, she found out (on MakeMedicalTrip.com) that she could pay $40,000 for the same medical procedure in Vietnam and save $10,000 (including airfare and hotel costs). She made her decision to go to Vietnam, and we connected her to one of our facilitator members to coordinate the tour. 
Attracting medical tourism clients, amongst other things, is something you should think about while creating the blueprint for your start-up company. Medical Travelers love to save money. So, letting them know how much they can save by using healthcare travel is important. 
4.) Patient Waivers and Medical Tourism Agreements
Saving up to 80% on a surgical procedure or dental treatment sounds attractive to almost anyone. Still, the truth of the matter is that with any medical procedure or dental procedure, there are risks involved, and traveling for medical care is no different.
As a facilitator looking to start a medical tourism company, you must be equipped with strong patient waivers and medical tourism agreements that you must present to your prospective medical tourism clients. Your contracts should spell out the risks associated with traveling for medical procedures. You must always ensure to inform them that there are risks involved, and you will do this through the paperwork that you will have them sign.
However, you can drastically reduce the risk by making sure that you work with hospitals and clinics that have accreditations and partnering with doctors and dentists who have a lot of experience.
5.) Healthcare Provider Experience and Training
Regarding the doctor's experience, before partnering with a hospital, surgeon, dentist or clinic, it is imperative that you research their credentials, certifications, skills, their success rate in the particular medical procedure that you'll be referring them clients, years of experience, and how often they perform this specific medical operation. After you've done your research and the doctor meets your standards and you feel confident in sending him/her patients, now it's time to promote their services and communicate their achievements to your prospective medical tourism clients to assure them. 
Statements like "The doctor that will be performing the operation has been doing hip replacements for a decade." Or phrases like "In all of his surgeries, he has achieved a 100% success rate" will ease the patient's worries and anxiety. 
As a medical tourism professional looking to start a medical tourism business, ensure to educate your prospective clients on every aspect of the medical journey. 
6.) Hotel and Lodging for Medical Travelers
Another important thing to be aware of when arranging a medical trip for a client, is the hotel distance. As a facilitator, you are not only responsible for connecting the patient with a credible healthcare provider; you are also responsible for the organization of activities. Ensure that the hotel is near the healthcare facility – This will prove vital in the event a medical emergency takes place. 
Imagine a situation where the patient begins to feel a lot of pain after undergoing the medical procedure, and they have to go back to the health care facility for treatment quickly, but unfortunately, they have to travel a substantial distance before getting there. Imagine the pain, agony, and inconvenience they will have to go through before getting to the facility. You can avoid such a situation by working on the hotel distance.
Also, ensure that the hotel has provisions for patients with wounds. 
7.) Communicating Your Medical Tourism Agency's Value Proposition Clearly
At a point, some patients may want to question why they need the services of a medical tourism agency. They may feel like they should be able to handle the process themselves.
At this point, ensure that you reiterate your company's value proposition and the benefits you provide to medical travelers. Let the potential client know that you will handle all the things they need to have a successful medical trip. Educate the individual by stating that you are the bridge between them and the doctors. Layout the facts, express to them that you've done all the research, and found doctors with the best prices, accreditations, and most experience.
As soon as your potential customer converts into a paying client, you need to start working on the details of the trip and setting up a conference call between the patient and the physician.
Before the patient travels to the medical tourism destination, ensure that at least one of the people on the medical staff speaks the native language of your patient and that they will be on the team the day the patient arrives at the medical facility and will be able to help the patient in some capacity. This will avoid problems associated with language barriers. 
Also, ensure that there are leisure activities in place for your patients in case they want to enjoy the country before leaving. 
On a side note, make sure that you get at least two telephone numbers, email address, social media, and any other details of your patient so that you have multiple streams of communication because you want to be the first and last person that they speak to on their medical trip. Staying connected with them will not only help you make sure that they are on-schedule and not missing appointments, but it will also help them feel good while being in a foreign land. Besides the great satisfaction of delivering a quality service, the beautiful thing about satisfying your clients on their medical trip is the free marketing, branding, and testimonials they will give your company, which will boost your digital marketing for medical tourism. 
8.) Destination Safety and Due Diligence
How safe is the city? How safe is the neighborhood? How safe is the hotel? In learning how to start a medical tourism business, you must engage in due diligence of your patient's destination. The last thing your patient wants to deal with is anxiety before and during the recovery process. So, research to avoid unnecessary issues. 
9.) Before and After Care Procedures
Your patient will ask you what they need to do before and after the medical procedure. At this stage, ensure to communicate with the doctor in charge to find out what they need to do before the medical procedure. The doctor may require the patient to run special tests, take blood thinners, take certain medications, or change the routine of their medication. For the after-care procedure, you may need to instruct your patient to see their home doctor and tell them about the trip.
What to tell the home doctor may include things about the entire medical experience overseas, how they feel, and their body's response to the treatment. It is also best to connect the patient's primary doctor to the overseas doctor in charge of the medical procedure to enable them to have basic communication about the client for immediate and future purposes. 
10.) Recovery Process
Every patient wants to know how long it will take to resume their daily routine. They want the fastest recovery option, and they will ask you any questions they need to know. As a facilitator looking to start a medical tourism company, it is important to know that you will have to work with your healthcare partners to provide adequate information to help them recover faster. The information will include when they are able to exercise, drive, lift items, and do other daily activities. 
This short medical tourism training course was written by Gilliam Elliott of Medical Tourism Business.