According to a 2018 report released by the National Center of Biotechnology Information, Iran is one of the top 10 countries for medical travel. Iran's Ministry of Health and Medical Education also estimates that they will have around one million medical tourists visit the country by the end of this year.
The number of medical tourists visiting Iran increased from 20,000 in 2007 to 300,000 in 2019. Iran's medical tourism market has also generated an estimated $1.2 billion in revenue. This article explores Iran's medical tourism statistics, popular treatments, and current trends.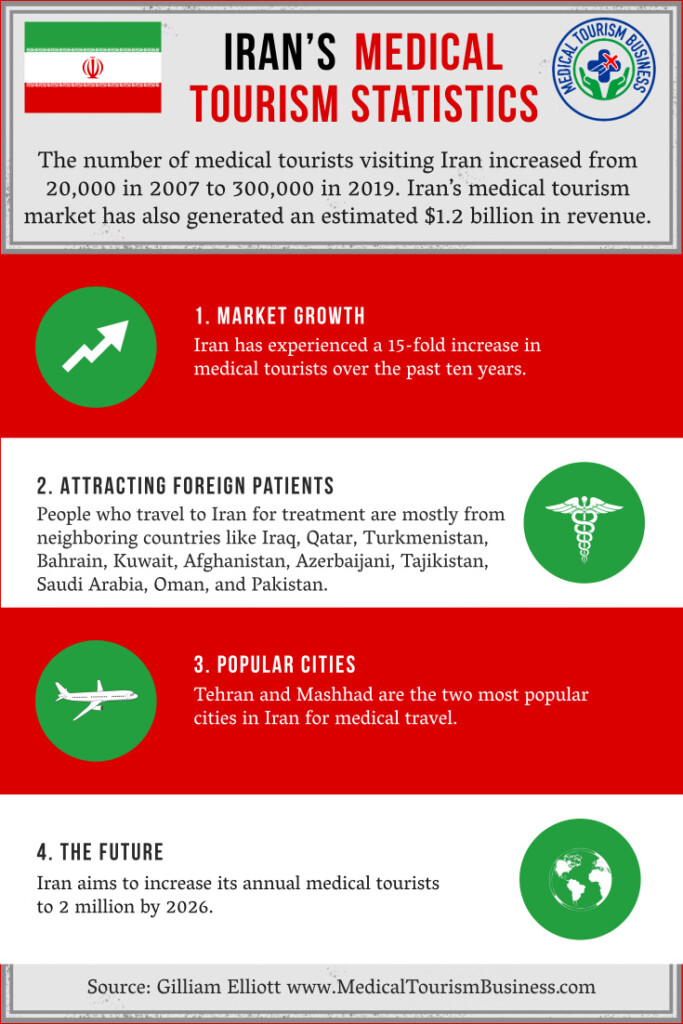 Medical and Cosmetic Surgery Tourism In Iran
Health tourism in Iran is most famous for cosmetic treatments, including facelifts, nose jobs, abdominoplasty treatments, and transgender surgery, along with others. Over the years, health tourism in Iran has experienced an influx of international patients for the following reasons:
– Highly qualified plastic surgeons: Iranian surgeons are ranked among the best in the world. Many are also affiliated with western surgeon communities, including American and European societies.
– Low-cost medical procedures: Iran medical tourists save significantly more on treatment compared to countries like the United Kingdom and the United States.
– High-quality medical facilities: Hospitals and health facilities in Iran are equipped with standard and up-to-date equipment to perform safe medical procedures.
Iran's Health And Medical Tourism Statistics
Below are popular statistics and trends in the Iranian medical tourism market.
– People who travel to Iran for medical care are mostly from neighboring countries like Iraq, Qatar, Turkmenistan, Bahrain, Kuwait, Afghanistan, Azerbaijani, Tajikistan, Saudi Arabia, Oman, and Pakistan.
– Iran has experienced a 15-fold increase in medical tourists over the past ten years.
– Tehran and Mashhad are the two most popular cities in Iran for medical travel.
– Iran aims to increase its annual medical tourists to 2 million by 2026. 
Become A Recognized Medical Tourism Organization In Iran
Iran's inbound health tourism market is constantly expanding, enabling agencies and healthcare providers to grow and increase their annual revenue.
---
Harness the perks of the booming market by establishing a thriving medical tourism organization in Iran. Earning an industry certification and displaying the seal on your website and other digital platforms is a great way to boost credibility and make a positive first impression on prospective clients.
About MTB's Team
At MTB, we provide industry certifications, essential business tools, and marketing services to ensure you stay ahead of the competition and attract the maximum number of international patients. Contact us today to learn how we can take your organization to the next level.
Tel/WhatsApp: +1 (561) 909-7178
Email: Info@MedicalTourismBusiness.com