Fill Out The Contact Form To Get This Free Video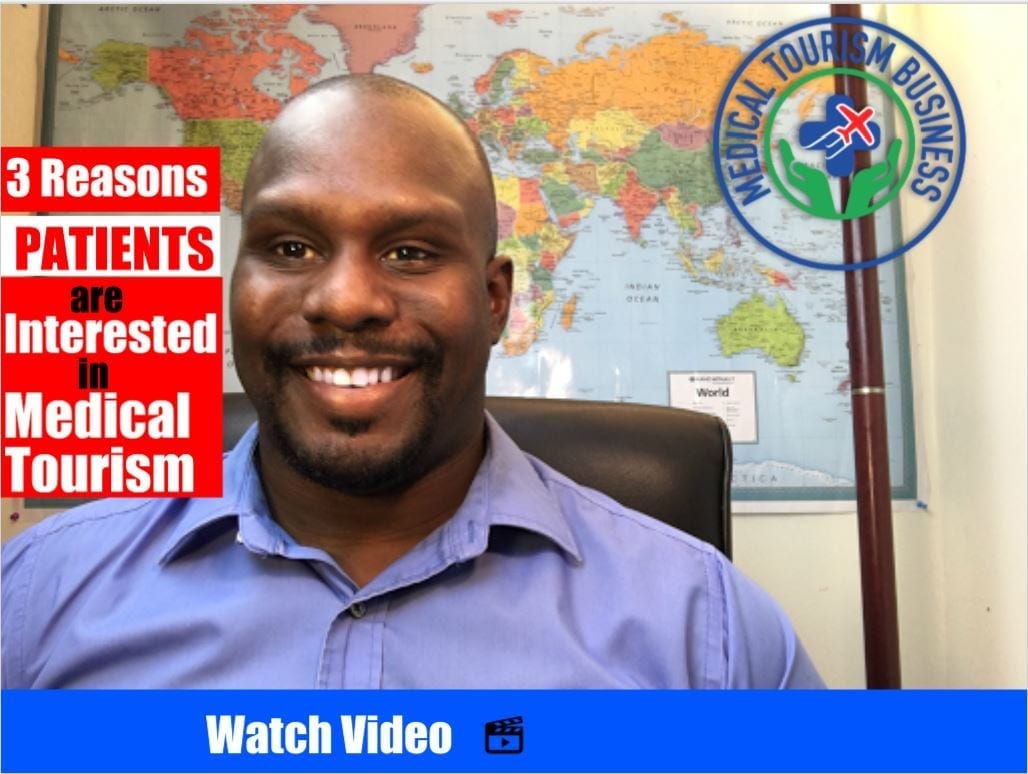 ---
Top 3 Reasons Why Patients Are Choosing Medical Tourism
A lot of people think that medical tourism international patients are only attracted to exotic destinations. But that's only the half of it, medical tourism facts and figures show that there are a lot of reasons why patients are choosing medical tourism. This blog post will focus on the three main factors why patients choose healthcare travel for their medical needs. And they are:
1.) Cheaper Healthcare Services
It's no secret that Americans pay the highest cost for medical treatments, so an increase of Americans are now traveling abroad to get access to more affordable healthcare. This also applies to many other first world countries. Other first world countries like Australia have high cost for health care, so they travel to developing countries to get access to high quality, affordable healthcare, because there is no benefit of cost saving, if you get a botched medical procedure.
2.) Access to New Technologies or Better Healthcare
Medical tourism patients often travel in search of better quality of healthcare. This includes getting access to the latest technologies or a medical procedure that is not yet available in their country. As a result, they travel to countries where they can have access to the best quality treatment possible.
An example of this is stem cell therapy which is not yet legal in some countries, like the US, so we see a lot of US patients travelling to other countries like Mexico and Panama where stem cell treatment procedures are legal. Similarly, medical tourism international patients travel to get pharmaceuticals that they might not be able to get in their home country or access to prescriptions that are not approved yet in that country.
Medical tourism facts and figures also indicate that Russian patients travel all around the world to places like China, India, Germany and Israel because the health care system in Russia is not the highest quality.
Just today, I got a patient from Dubai, he was going to Thailand because Thailand is known for having an excellent health care system with affordable rates, so you see people from all around the world are travelling to other places to get access to better medical treatments.
3.) To Avoid Long Wait Times  
I once spoke to a patient that was on a waiting list for six months. She had this excruciating pain but was placed on a six-month waiting list without knowing when she was going to get access to medical treatment. She found out about medical tourism through our website, she made an inquiry, and we connected her to one of our members. Instead of having to wait another six months, she got an appointment with a healthcare clinic in no time, she got on a plane and flew to another country where she got the healthcare treatment that she needed at an affordable rate.
Long wait times are common in countries like the United Kingdom and Canada, to mention a few. Medical tourism is usually the best option for patients in these countries, because its not unusual for individuals to have to wait for weeks or even months, before they can get access to quality healthcare and surgeries.
In summary, patients are choosing medical tourism because it helps them get access to cheaper healthcare services, new technologies or better healthcare in the shortest time possible. These are the three main reasons why patients are drawn to medical tourism, and as I have mentioned earlier, there are several other reasons. Still, these are the main factors that we see most patients inquiring about and the reason why they're interested in the industry.
Reach out to us today if you are looking to attract more international patients, or if you are looking to get access to resources like medical travel training, documents that can help you in the medical tourism industry or digital marketing for your medical tourism website.
This short medical tourism training course was written by Gilliam Elliott of Medical Tourism Business.