Fill Out The Contact Form To Get This Free Video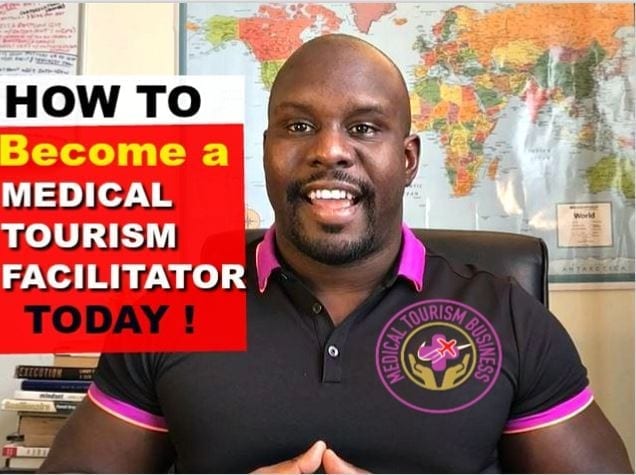 ---
How To Become a Medical Tourism Facilitator 
As a company geared towards helping others on how to start a medical tourism company, we often receive emails from clinics, hospitals, government agencies, medical tourism start-ups, and medical travel agents. Most of the time, these emails involve questions related to the healthcare travel industry.
In this blog post, I will be responding to one of the emails. This response, which will be in the form of teaching, will help people looking at how to start a medical tourism business, and those looking at how to become medical tourism facilitators.
Email inquiry: Hi Gill, I am new to the medical tourism industry, and I am in the process of starting a medical tourism company. I ran across your website, and I will like to know how your membership can help me?
As a company, there are several ways we assist people on how to start a medical tourism company and how to become a medical tourism facilitator. But in this lesson, we will be going through the basics.
Here are the basic things we cover in our medical tourism training course:
1.) Medical Tourism Facilitator Certification and Training
In learning how to start a medical tourism business, we will teach you the best practices of medical tourism. Some of these things include – Patient before and aftercare, the continuum of care, patient experience, as well as the following:
>Discover What Motivates Medical Travelers to Utilize Medical Tourism
>Find Out About Business Models, Risk Management, and Branding
>Understand Medical Travelers Needs and Wants
> Find Out What Role a Facilitator Plays in the Aftercare Process
>Learn How to Coordinate a World Class Trip for Your Clients
Educating you on all these will help you grow a trusted brand and create a profitable medical tourism agency.
2.) Continuing Education
As a new member, you will find out about new trends, new developments, new reports, and information that can help you grow your business and continue growing your start-up.
3.) Branding and Website Development
In learning how to start a medical tourism business, you will need a website. Here, we have a team of website developers in charge of creating websites for medical tourism institutions, facilitators, clinics, and hospitals. This team of developers will brand your company through Google and search engine optimization (SEO) to ensure that your company shows up at the top of Google search results and Yahoo search engine. Their services will also ensure that patients visit your websites, thus helping your business to grow. We will also connect you with hospitals, clinics, surgeons, and other stakeholders to help you build your network.
It is important to know that your network of healthcare providers will determine how trustworthy your brand will be. It's not ideal to work with unaccredited doctors or ones who do a subpar procedure. So, we will connect you with hospitals, and clinics, to vet for partnership, thus helping you build a reliable network.
4.) Facilitator Gold Membership and Medical Tourism Contracts 
In learning how to start a medical tourism company, you must understand that certain things must be put in place in order to run a safe and successful medical tourism agency. You must put in place protective systems like patient waivers, pre-screening and medical history forms, and facilitator and healthcare provider agreements.
At our company, we offer in-depth medical tourism start-up tools that you can use in your day to day business operations. We do this through our Facilitator Gold Membership which was created to help people looking to start a medical tourism company from scratch.
Here are some additional benefits of our membership:
Facilitator business plan, medical tourism contracts, visa letters (letters given to patients traveling from other countries), how-to guidebooks, templates, pre-screening documents, patient surveys and case studies, risk mitigation manuals, pricing manuals, and manuals on how to partner with credible healthcare providers.
In addition, we will also provide you different hands-on tools that will aid you on how to become a medical tourism facilitator and a leader in the industry. From the beginning of the process, we will be with you all the way through.
All of these benefits (including the certification, facilitator growth kit, and contracts) can be obtained through our Facilitator Gold membership. Once you become a MTB member I will have a conversation with you about your company, so we can determine which benefits to utilize first, and the best strategies to grow your business.
To begin your journey as a medical tourism facilitator contact us today!
---
Looking for ways to grow your organization? Contact me today and let's talk about what is possible.
Tel/WhatsApp: +1 (561) 909-7178
Gill@MedicalTourismBusiness.com