Fill Out The Contact Form To Get This Free Video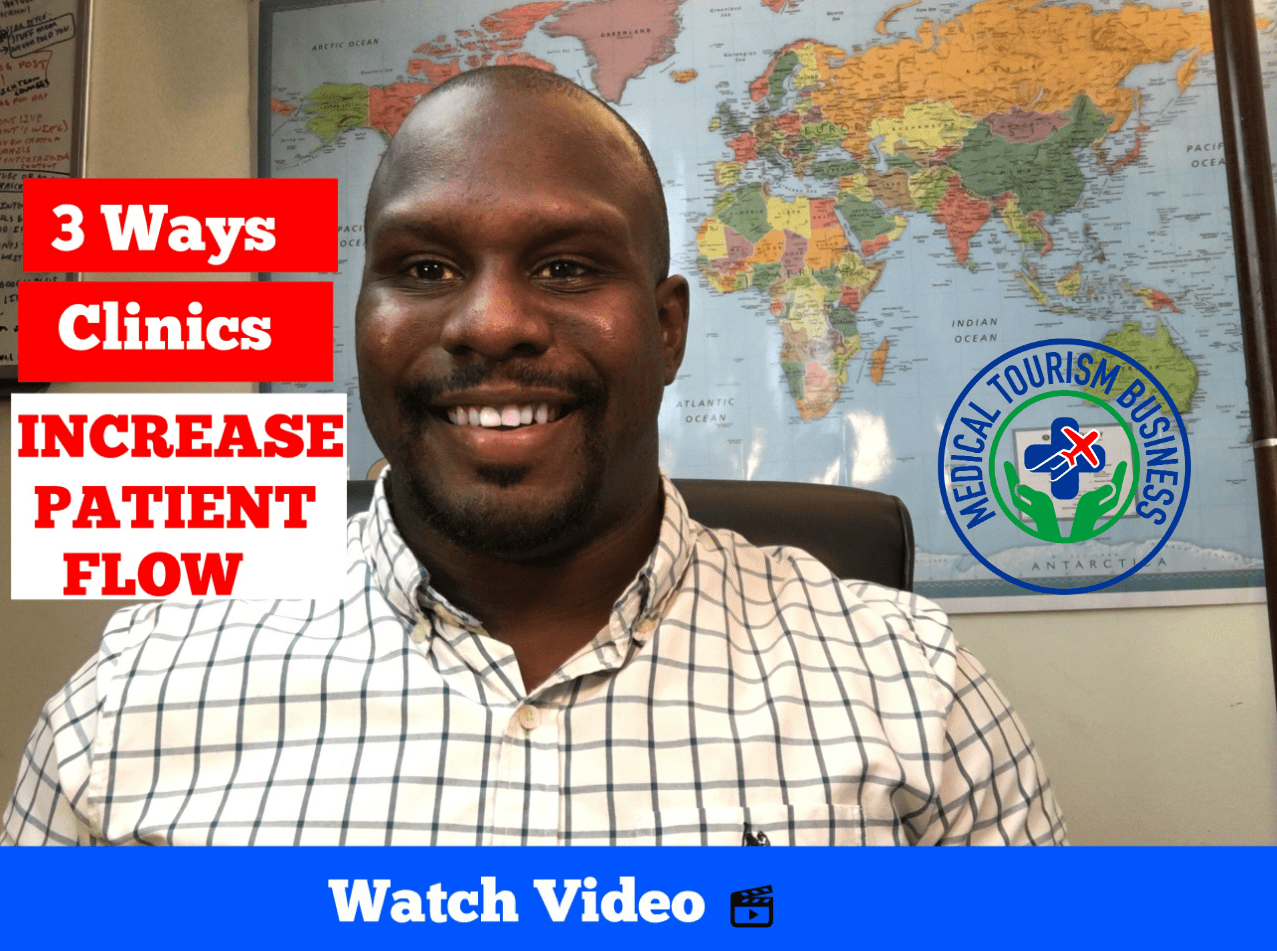 ---
How Can Your Clinic Attract More Medical Tourists?
The success and growth of any international healthcare clinic depends on its ability to maximize its patient flow by attracting new medical tourism customers from all over the world. Although a healthcare clinic can stay afloat if it has excellent customer retention, it cannot reach its full potential and thrive without a stream of new medical tourism patients to fuel growth. 
In this blog post, you will learn how to attract medical tourists or medical tourism customers from all over the world, and how our Medical Tourism Business (MTB) membership benefits can help you maximize patient flow for your healthcare clinic in the medical tourism industry today. Fill out the contact form to watch the full video.
At MTB, we have a lot of membership benefits for healthcare clinics. Still, because this blog post is focused on maximizing patient flow for your clinic, we will talk about 3 of our membership benefits that coincide with this objective.
1.) Connecting Your Clinic with Medical Tourism Facilitators
Medical tourism facilitators are vital players in the healthcare travel industry, and they help healthcare organizations increase their patient flow by coordinating medical trips for patients and referring their medical tourism clients to providers for medical treatment. Hence, we teach these facilitators the best practices in medical tourism and also connect them with health care providers like yourself.
To ensure that these facilitators meet your standards as far as a partner is concerned, our "members only" networking platform is a tool that enables you to connect with facilitators and vet them, communicate with other members such as travel agents, and other healthcare providers.
Through our membership platform, you will be able to network with medical tourism agents that have available to them the best resources required to facilitate patients, provide logistics and handle documentation for international patients throughout the medical tourism industry all over the globe.
The second membership benefit of MTB is consumer referrals.
2.) International Patient Leads and Digital Marketing
We use powerful digital marketing tools like our consumer website Make Medical Trip which is reputed as one of the leading patient referral sites in medical tourism. We save you time and money by providing you with detailed and quality international patient leads who want to travel for their healthcare procedures. These patients provide detailed information about their wants and needs by filling out inquiry forms on our consumer website. This includes information like; their desired medical tourism destination, the timeframe they are looking to get the medical procedure, specific procedures they need, what countries they are most interested in traveling to, and what's most important to them on their medical trip.
These detailed patient leads are available on our platform for all members to have access to. These consumer referrals will give you enough information about the prospective patient that will help you to position yourself so that you have more effective communication and conversations. Without a doubt, knowing about your prospective client's needs and wants will certainly increase your chances of winning their trust and increasing your conversion rate.
The MTB membership is a no brainer because it exposes you to multiple streams of patient leads, not only do we give you access to direct patient leads, we also try to connect you with different avenues to generate patient leads through your fellow members and even through other channels as well.
3.) Search Engine Optimization in Medical tourism
Search Engine Optimization is a methodology of techniques, strategies and tactics used to increase the number of visitors or organic traffic to your website by obtaining a high-ranking placement in the search results page of search engines like Google, Bing, Yahoo and other search engines.
This allows patients to find you easily when they type in specific key phrases; So your website shows up over your competitors or other healthcare organizations in the online search results. Of course, you can find a multitude of Search Engine Optimization companies. The disadvantage with these guys is that they don't know medical tourism as well as we do and nine times out of ten they probably never heard of medical tourism.
As you already know, we specialize in medical tourism, so we know the phrases that medical tourism international patients type into search engines when they are searching for healthcare clinics for medical procedures. As a member, you get a discount on our search engine optimization or Google ranking services, which will insure you a steady influx of organic medical tourism customers over a long period.
If you are looking to attract more medical tourists, or looking for digital marketing for your healthcare clinic, reach out to us today.
Tel/WhatsApp: +1 (561) 909-7178
Info@MedicalTourismBusiness.com