Fill Out The Contact Form To Get This Free Video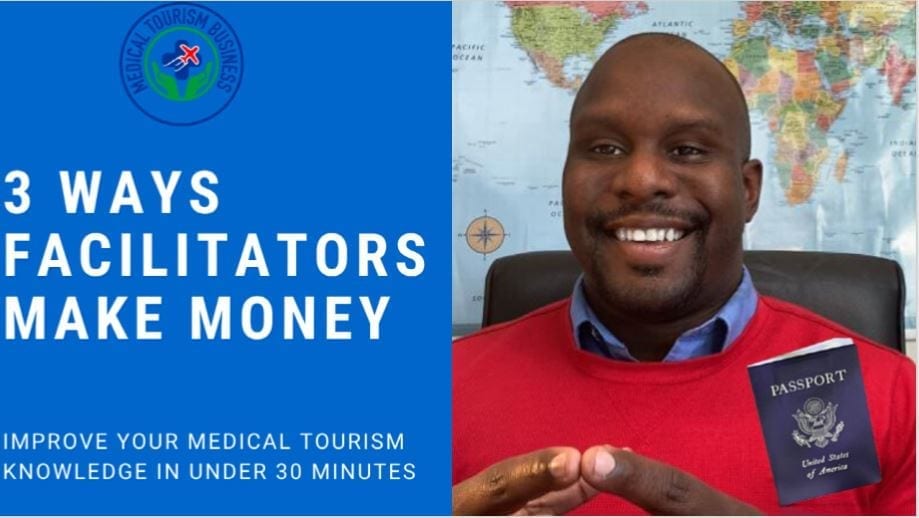 ---
Lean How Medical Tourism Facilitators Make Their Salary By Gilliam Elliott of Medical Tourism Business
It's important that anybody looking into the medical tourism industry understands exactly what the role of a medical tourism facilitator is, and how it is that medical tourism facilitators make their salary. As a medical travel facilitator, it is your job to have a strong relationship with accredited doctors, hospitals, and clinics, as well as have attractive destinations to promote to potential medical tourism customers who are looking to travel for healthcare. Fill out the contact form to watch the full video.
After you have established a relationship with the hospitals and medical professionals you are going to work with, it's time to go out and find potential patients looking to utilize your service. When prospecting clients or potential patients, it's your job to educate them on the hospitals and doctors you will be working with, as well as the destinations.
It's up to you to organize and coordinate a complete trip for the medical tourism patient. This means helping them with passports, assisting them in getting visa letters, booking flights, and making sure they have entertainment. 
If you're new to the health and wellness tourism industry, or thinking of becoming a medical tourism facilitator and looking for medical tourism training, and educational resources, we provide medical tourism business plans, and other resources including pricing manuals, industry surveys, best practice guides, advice from successful medical tourism agencies, and legal contracts. You can get all these tools and so much more with our Facilitator Gold Membership, so feel free to reach out. Our main goal is to help you become successful in the medical travel industry, and the best way of doing that is by giving you access to educational manuals and practical guides that you can use from day one.
Looking for ways to grow your organization? Contact me today and let's talk about what is possible.
Tel/WhatsApp: +1 (561) 909-7178
Gill@MedicalTourismBusiness.com